How to use hair rollers like a pro; insider tips from salon stylists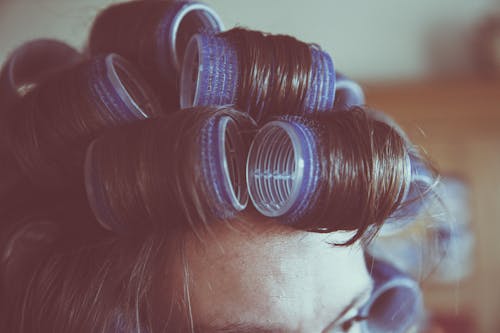 Hair styling is the skill of arranging and manipulating hair in various ways to produce attractive and distinctive hairstyles. When it comes to expressing yourself and improving your image, hair styling offers countless options.
Regardless of hair length or type, everyone can accomplish their preferred appearance with the correct tools and a little creativity. Hair styling is an exciting and enjoyable opportunity to try various looks and highlight your unique style. Some people prefer straight hair, some like curly hair. Depending on their personal preferences, people use different hot tools; however, using rollers is a great choice if you're searching for an interesting and unique approach to transforming your hairstyle.
It's not only a useful method for producing volume, bounce, and curl, but it's also a lot of fun to play around with various looks and styles. Rollers can be used to assist you in getting the ideal look, like a vintage Hollywood chic appearance or a contemporary, tousled look.
Different Types of Hair Rollers
Let's look at the various hair rollers available before learning how to use them. Numerous types of hair rollers are available, each with special qualities. The following are a few of the most popular kinds of hair rollers:
Foam Rollers

Magnetic Rollers

Hot Rollers

Velcro Rollers

Flexi Rods
Every girl loves to have hair styling products so if you are looking for some for yourself or for your loved ones then check your favourite hair rollers as well as other hair products on Croc.
Now we will share some insider tips we have gathered from salon stylists on how to use these rollers to get salon like hair.
First, the basics: What are Velcro rollers?
A layer of Velcro is applied to the surface of a Velcro roller to keep one's hair in place. A Velcro strip runs down the middle of the roller, normally composed of foam or plastic. Without using clips or pins, the Velcro strip clings and holds the hair in its place.
From small to large, velcro rollers are available in a range of sizes. Although they can be used on wet or dry hair, velcro rollers function best on damp hair. They can also be used with blow dryers to hasten the drying time, get extra volume, and produce an even better look.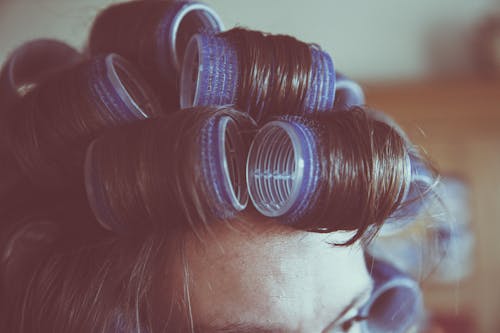 How to use Velcro hair Roller: A step-by-step guide:
A quick and easy approach to giving your hair more volume and beautiful curls is by using Velcro rollers. The following is an instructional guide to let you know how to use a Velcro roller:
Beginning with clean, natural damp, or dry hair:
After washing your hair, lightly dry them using a towel, hair dryer or let your hair air dry so they are not drenched fully in water as your hair might damage and the curls could also loose if they are overly moist.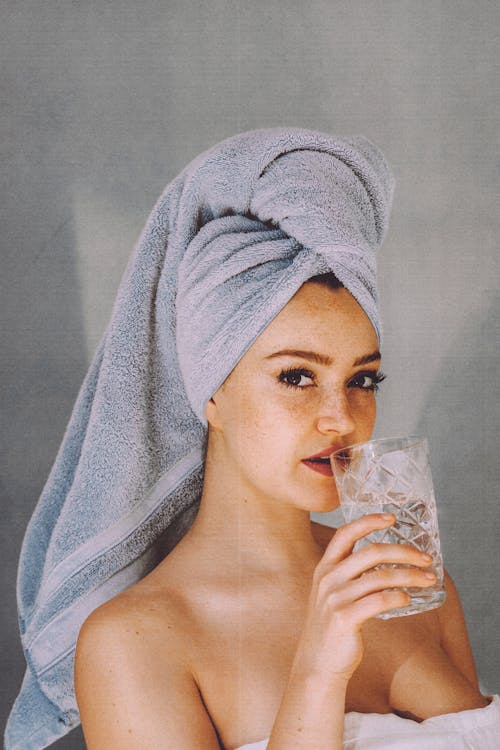 If your hair is naturally curly, using a round brush and then using a blow dryer can help you achieve a sleeker and nicer look. Using a heat protectant after that is important as too much heat can lead to breakage and damage.
Select the proper roller size:
Select the appropriate size of Velcro rollers depending on the kind of curls, waves, or volume you want. For firmer and tighter curls, use smaller rollers for short hair, and to get loose waves like beachy waves or loose curls on long hair, then use larger rollers.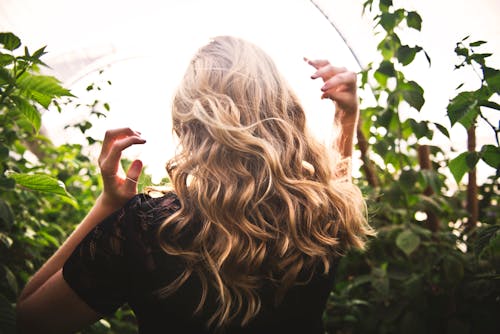 Part your hair:
Use clips or hair elastics to create tiny sections of your hair. You'll get a tighter curl and greater volume the smaller the area is.
Roll your hair up:
Place the roller at the end of a tiny section of your hair. Make sure the hair is divided evenly through the roller by rolling it forward until it reaches the scalp. The Velcro rollers will hold the hair in place. Now, with all hair portions, repeat this whole process.
Use Velcro rollers when hair is dry or damp.
Use Velcro rollers when hair fully dries or is damp. By utilizing a blow dryer, the drying process can be accelerated. Avoid using wet hair.
Many people also prefer using hair curling rods on low heat settings to curl hair strands quickly and leave rollers in. This helps to give bouncy curls and a very nice overall look. Also, Velcro hair rollers work this way efficiently.
Unroll Hair:
Carefully unroll the hair gently away from the head while holding the roller from its sides. Refrain from attempting to pull rollers out aggressively. 
Style those curls:
Separate, loose, and shape your curls using your fingertips. For a well-defined look, you can also use a comb or brush. Use hairspray or any other hair styling products for the curls to stay in place.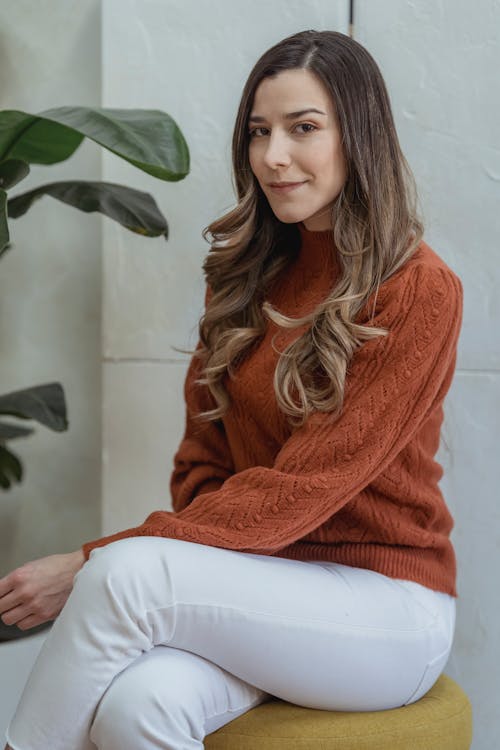 That's it! That's how velcro rollers work, as they are a very easy and convenient way to add volume and curls to your hair. Also, there is less heat damage to hair using these rollers. With a little practice, you can create beautiful hairstyles in no time.
Foam Rollers
It's easy to achieve gorgeous, long-lasting curls through foam rollers on your hair for curling and hairstyles.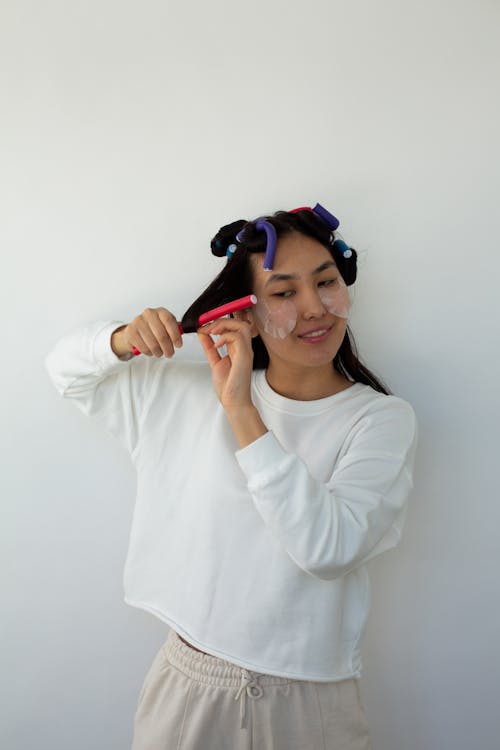 Here are some basic steps :
Begin with clean, tidy, and dry hair:
Since wet hair might require longer to dry out and may not maintain volume and curl well. Thus it is recommended to use foam rollers on clean, dry hair. You can also blow-dry your hair to begin the process quickly.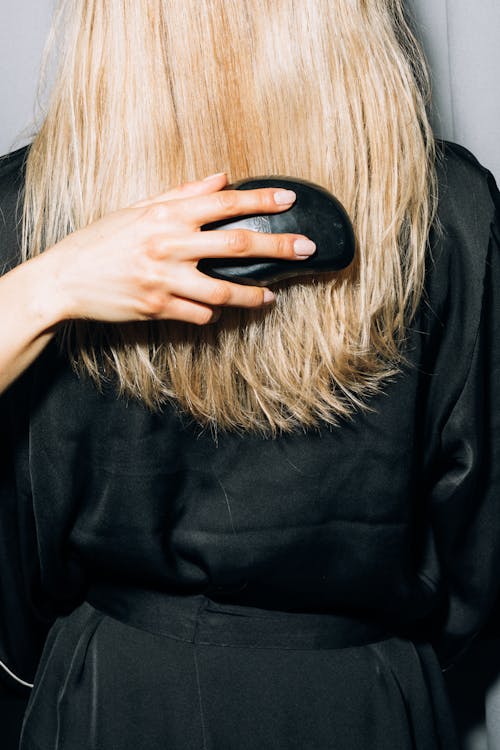 Selecting foam rollers
Choose the foam roller size that gives you the desired curl type, as they are available in various sizes—producing looser waves with larger rollers and tighter curls with smaller rollers.
Part your hair:
Part your hair into segments. Each segment should be secured with hair clips.
Roll your hair up:
Start by placing the foam roller at the bottom of a section of hair. As you roll your hair towards your scalp, ensure it is snug enough to keep the curl in place but not so snug that it is painful.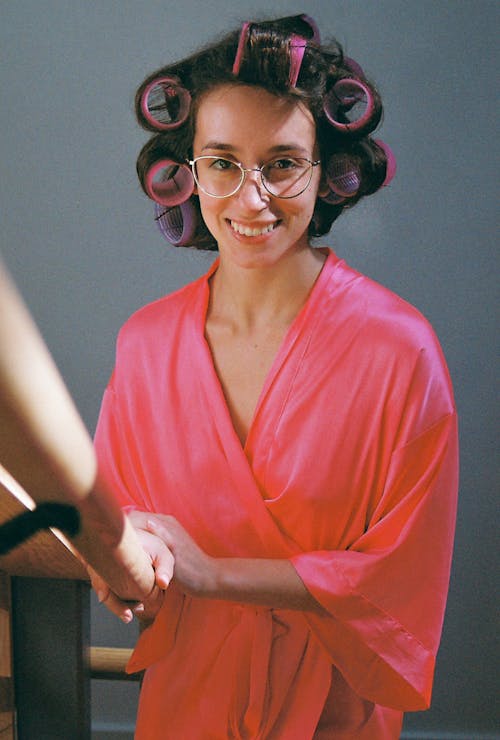 Secure the roller:
After placing the rollers, pin curls using a bobby pin so the rollers stay in their place.
Repeat:
Repeat placing rollers and securing each part of the hair until your head is wrapped in rollers.
Leave the rollers to set:
The curl gets tighter the longer the rollers are in your hair. To ensure curls are set, let the rollers on for at least a few hours or overnight.
Remove the rollers:
Pull the rollers out from your hair gently by bringing them down.
Style your curls:
Use a brush or fingers to create the kind of look you want for your curls.
Apply hairspray:
Use hairspray to hold your curls in position so that they last longer.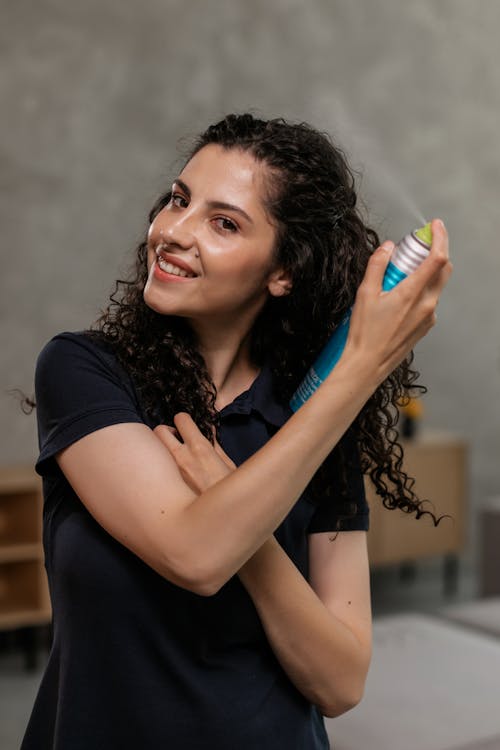 You may use foam rollers to achieve various curls and styles with a little effort and practice. Try out various roller sizes and styling methods to obtain fine hair and your ideal look!
What are hot rollers, and how to use them?
A type of hair styling equipment called a hot roller uses heat to give hair volume and bouncy curls. To help set the curl, hot rollers use heat. The use of heat makes it possible to style hair in a way that lasts longer than with conventional curling techniques. In addition to adding body and volume to the hair, heat styling can benefit people with thin or flat hair.
You can see in beauty supply stores there is a wide variety of heated rollers, including those that heat up quickly and others that use steam to set the curls called steam rollers. Some hot rollers also have temperature settings that let you change the heat based on the kind of your hair and your styling demands.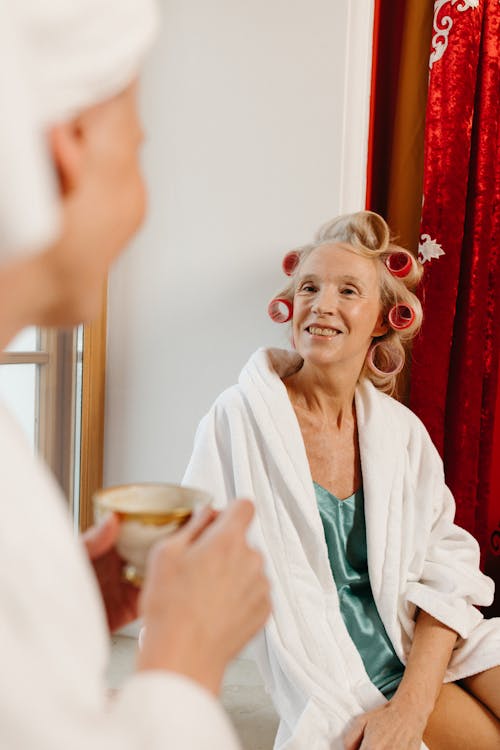 How to use it?
Steps for using hot rollers:
Start with hair that has just been washed and is completely dry. When used on dry hair, hot rollers work best.

Plug in your hot roller set, then wait for the temperature to be just right before using it. Depending on the type and brand of hot rollers, the time necessary for heating may change.

Use hair elastics or clips to separate your hair into small portions or sections. Remember, tighter curls and greater volume result from working on small sections.

Roll small sections of hair up to the scalp. Repeat with every hair segment or section.

Position your smaller rollers around your face and larger rollers towards the crown of your head, towards the mohawk part, where you want the most volume, to generate beautiful, waterfall-like curls.

Now, to remove the rollers, wait until they are completely cooled down. This helps to get bouncy curls and a volumized hair look.

And then, carefully remove the rollers.

The curls can be separated, loosened, and styled with your fingers or a hair comb. Apply hairspray or other hair styling products to keep the curls in place.
Hot rollers often give the hair more body and volume than other curling equipment. This is because hot rollers are bigger and may be utilized to make more voluminous curls that give root lift.
Although hot rollers are effective for making beautiful hairstyles, utilizing them safely is important. To avoid burns, always use the hot roller set according to the instructions that came with it and handle them carefully.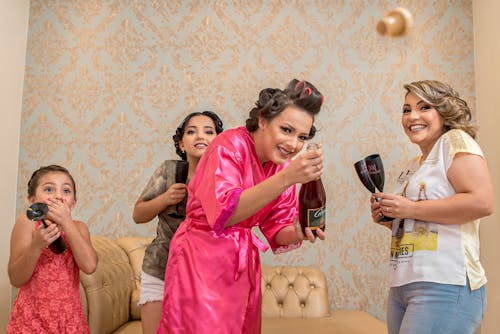 Thus, hair rollers can be used on different hair types and hair color, and you can easily get frizz-free curls with more volume and beautiful curl patterns. Whether you have straight hair or curly hair, thick hair or thin hair hot rollers are a great option, providing well-defined curls with less heat damage. Also if you are looking for some hair rollers that are soft on your hair and are convenient then visit CROC ;a well known brand that provides with best hair styling products.
Benefits of hair rollers
Depending on your use, hair rollers can be useful in various ways. Following are a few benefits of using hair rollers:
Make curls or waves:
Without using heat-styling products like curling rods or flat irons, which can harm your hair, hair rollers are one of the best ways to give your hair some nice curls or waves.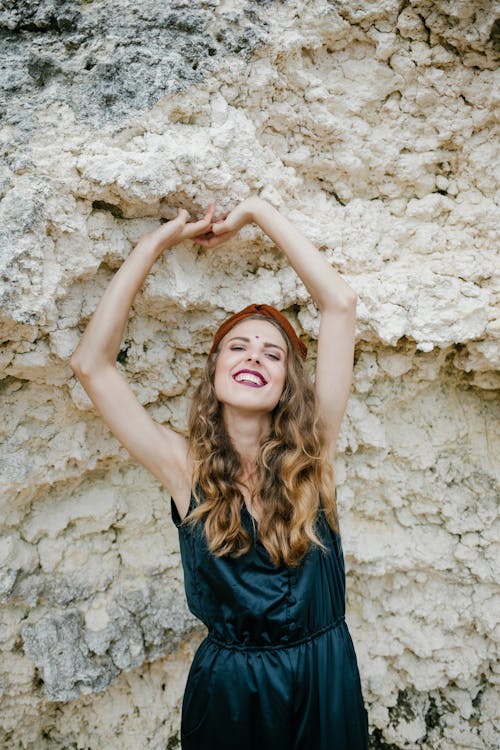 Create volume:
Additionally, if you use larger rollers at the crown of your head, it will help you create volume and will help you get bouncier curls.
Simple and cheap:
Using hair rollers is simple and can be used to style hair at home without the assistance of any stylist or expert. On top of that, they are a reasonably priced way to achieve various hairstyles.
Versatile:
To get different sorts of curls or waves based on your hair type and desired aesthetic, hair rollers are available in several sizes and varieties, including foam, Velcro, hot rollers, and much more.
Convenient:
In order to avoid wasting time in your normal schedule, hair rollers can be utilized while you engage in other tasks, such as dressing up, applying beauty products etc.
Therefore, hair rollers are a wonderful styling tool that can assist you in creating numerous types of looks with little to no harm to the texture and type of your hair giving you a fine hair appearance. So if you love hair rollers which we are sure you do, then visit  Croc to get high-quality and best-priced hair rollers.
Conclusion:
To sum up, hair rollers are a simple, versatile, to use, versatile and convenient tool for styling that may help you add volume, curls, and waves to your hair. Depending on your hair texture, type and preferred style, there are a variety of sorts and sizes of hair rollers to pick from, including foam, velcro hair rollers, etc.
Hair care is important and we know heating tools like iron rods can cause damage thus using hair rollers is a great method to protect hair from heat styling equipment and can be used to style hair easily at home. Hair rollers can assist you in creating a range of gorgeous hairstyles if you correctly prep hair and use the right techniques.
---